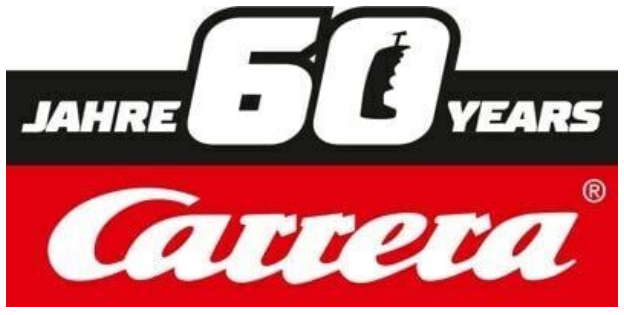 Carrera will be 60 years old in 2023. It all started in 1963 when Hermann, the son of Josef Neuhierl, presented the first electrically powered Carrera circuit on a scale of 1:32. This was very well received and in 1967 Carrera released the larger scale of 1:24. In the 1970s and 1980s, the Carrera circuit was further developed and new car models were added. It was a great success but was overshadowed by the tragic death of Hermann Neuhierl in 1985.
At the end of the 1990s, the Stadlbauer group, which was already responsible for the distribution of Carrera in Austria at the time, took over the traditional company. Carrera combined tradition with innovative products and the use of high-tech, and started the triumphal march with increasing sales at home and abroad. Stadlbauer invested in the Carrera 124 system with the premium product line Exclusiv. In 2001 Carrera Go was launched for the youngest generation of racers in a scale of 1:43. The Evolution series with a scale of 1:32 was also further developed.
It is now impossible to imagine the Carrera racetracks without them and they have expanded the various Carrera circuits for both analog and digital technology. With the introduction of Carrera First, Carrera also offers the smallest children the opportunity to become familiar with the wonders of Carrera Racing in a playful way.
As of January 1, 2021, Carrera Toys are part of the Carrera-Revell Group and are owned by the Quantum Capital Partners that Stadlbauer acquired in 2019. The future looks bright for Carrera. With the many licenses Carrera knows how to innovate again and again and Carrera also brings new articles to the market every year. We at Racebaan Expert expect many beautiful and special things, so visit our site regularly for the latest news about the world of Carrera.
Racebaan Expert, as proud and official partner of Carrera, therefore congratulates Carrera on its 60th anniversary and looks forward to the next 60 years!