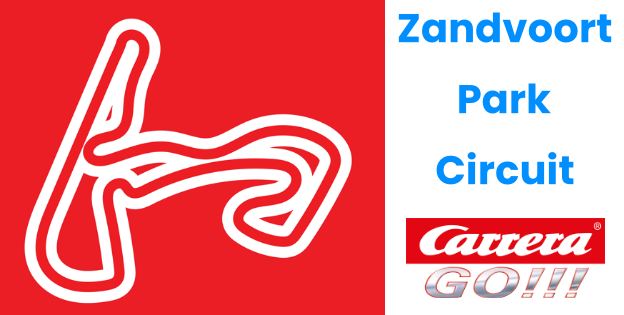 Welcome to the home circuit of world champion Max Verstappen, the Zandvoort Park Circuit.
Between 1952 and 1985, the Zandvoort circuit was intermittently the location of Formula 1 racing. In 2020 there would be another Formula 1 race for the first time in 35 years, unfortunately this was canceled due to the corona pandemic and it was 2021 that a Formula 1 race took place in Zandvoort for the first time.
The circuit is unique in the world and is located in the dune area next to the North Sea. In the period 2001 to 2018, the Circuit Zandvoort hosted the only Dutch race in the DTM (Deutsche Tourenwagen-Masters).
Carrera GO!!! offers a number of beautiful sets so that you can organize your own Formula 1 races at home. In addition to the sets, individual F1 cars are also available, including those of world champion Max Verstappen.
If you want to recreate the original Zandvoort circuit at home, download the free route planner here.
The route planner tells you exactly which parts you need to recreate the entire circuit exactly. Of course you can order all these parts directly from RacebaanExpert.nl, just like all other Carrera GO!!! Products.
We wish you lots of racing fun!